ADDICTION TOOK BOTH MY PARENTS, TWO GRANDMOTHERS, GRANDFATHER, AND UNCLES. I TOOK THE SAME ROAD AS THOSE FAMILY MEMBERS. THE LOSS OF MY IDENTITY ALLOWED ME TO LIVE 20 YEARS IN THE DARKNESS. DARKNESS. I USED AND ABUSED ALL DRUGS, LEADING TO STINTS IN JAIL AND INSTITUTIONS.

I THOUGHT IF I WENT INTO RECOVERY, I WOULD GET MY OLD LIFE BACK. I WAS WRONG. THERE WAS SO MUCH MORE TO MY ADDICTION THAN DRUGS. RECOVERY DIDN'T GIVE ME MY OLD LIFE BACK. INSTEAD, IT ALLOWED ME TO LEARN A BETTER LIFE. I'M NO LONGER LIVING IN AN INTERNAL BATTLE WITH MYSELF. I AM NO LONGER FIGHTING THE MAN IN THE MIRROR OR THE MAN WITHIN. RECOVERY ALLOWED BOTH TO WORK TOGETHER.
Serious about treatment?
For more information, contact:
Mike
Alumni Coordinator/ Lead Group Facilitator at Resurgence Behavior Health
@ 1.949.763.0796
michael.fiore@resurgenceca.co
-Mike Fiore
Outreach Director Facing Fentanyl
Michael Fiore discusses fentanyl poisoning with Dr. Phil and families impacted by fentanyl.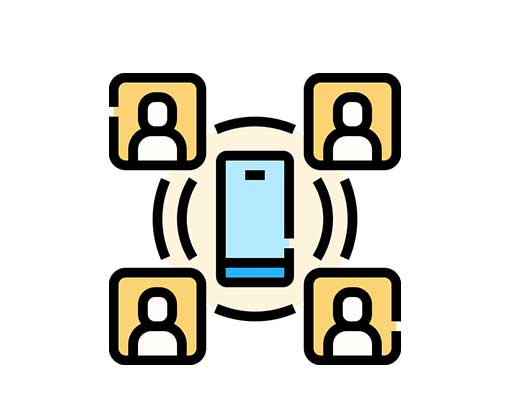 Browse the OIAA Meeting Directory

The OIAA Directory features a variety of online AA meetings, worldwide, featuring various formats such as video, telephone conferences, email or chat and in many languages. Browse our directory for the next available meeting or search to find a meeting that speaks to you.



Local NA Helplines & Websites

Use this method to locate help lines and websites for local groups near you who can assist you in finding a meeting. This is our best recommendation for finding an NA meeting.


Finding Purpose After Addiction: The Inspiring Story of Mike Fiore | The Hopeaholics Podcast



Meet Mike Fiore, a motivational speaker and founder & CEO of #INSPIRE2INSPIRE.Mike has a powerful story of overcoming substance abuse and is dedicated to helping others do the same. As Director of Outreach for voicesforawareness.com andFacingFentanylnow.org, he uses his platform to raise awareness about the dangers of addiction and inspire positive change. lives of others.
Tik Tok



A global community of 3000 mutual-support groups in which participants meet weekly to help each other overcome the life challenges caused by any addiction (to drugs, alcohol and behaviors such as gambling). Using SMART (Self-Management and Recovery Training), they find the power within themselves to change and lead fulfilling and balanced lives guided by a science-based and sensible 4-Point Program®.

SMART Recovery International is a global organization. We recognize that different countries favor different language around addiction. For the sake of consistency, on this site we employ the language used by the World Health Organization and the Global Commission on Drug Policy. However, our program is designed to support people whatever their recovery journey, and whatever language they use.


Disclaimer
Any and all information by or on this page is provided for promotional or informational purposes only and is not to be relied upon as a professional opinion whatsoever. Nor is the owner of this site a paid representative for the information on this page.

THE VIEWS OF SUPPORTERS, PARTICIPANTS, AND OR EVENT HOSTS OF NATIONAL FENTANYL PREVENTION AND AWARENESS DAY ARE NOT NECESSARILY THOSE OF FACING FENTANYL. WE WELCOME ALL AFFECTED FAMILIES AND FENTANYL AWARENESS ORGANIZATIONS, EDUCATORS PEOPLE IN RECOVERY AND THOSE SUFFERING SUD TO WORK TOGETHER IN FINDING SOLUTIONS TO ILLICIT FENTANYL AND HELP TO SAVE LIVES.